We're really excited to announce the launch of our first metric for measuring safe driving, DriveSafe.
We think that this is really going to simplify the way in which you make sense of the data from our fleet products and sensors, and help you focus your attention on driver safety to where it is most needed.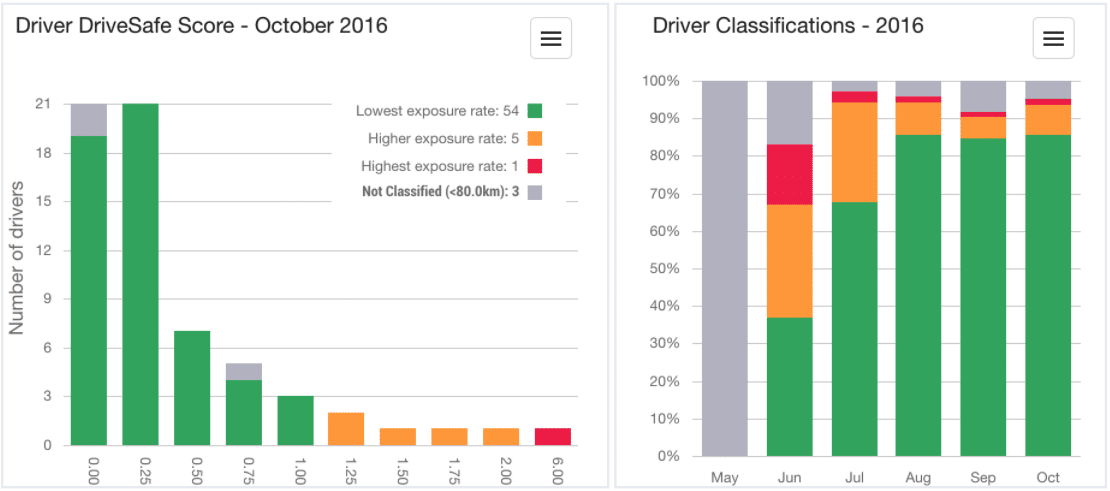 Shown above is an example of how it will look, with drivers classified into distinct risk groups. This will allow you to monitor your fleet's progress over time. In this case, we show that most of the drivers are improving over a three month period.
We are currently onboarding our existing fleet clients onto DriveSafe, and will be posting more information about how the feature works in the future.
If you would like to find out more about DriveSafe, please get in contact with us at sales@track24.com.