Track24 was established in 2004 with a mission to enhance the safety and security of people and physical assets via the effective provision of technology.
Operating globally, we offer sophisticated operational risk management and communications solutions for multinational corporations, NGOs and government organisations. Track24's technology has helped to save thousands of lives and created huge cost savings for organisations through the widespread & effective use of our integrated software and hardware solutions.
Underpinned by highly specialized, proprietary technology our product suite offers best-in-class duty of care solutions for personnel & vehicle tracking, incident management, data analysis and communications. Coupled with hardware products for active fleet tracking and management as well as satellite based personnel communications, our overall ability to mitigate risk and enable the safe operation of critical activities in high risk environments is second to none.
Visit our Product pages to learn more about how we can help you protect your most valuable assets today.
Service
Our clients are at the core of what we do and how we do it, from R&D and feature development to customer support.
Products
We build robust and secure applications with a focus on innovation and design, helping to protect your people, vehicles and assets.
Results
We support hundreds of clients all over the world, providing tried and tested solutions to complex problems.
Quality & Standards
Driven by privacy-first principles, we uphold the highest values and quality standards to earn the trust of your organisation and employees.
We are ISO 27001 certified and ISO 9001 compliant.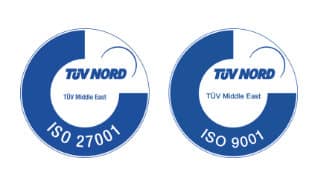 Awards & Accreditations
Track24 is at the forefront of location intelligence
technology, and we've been globally recognised for our
innovation in the space.