WEB PLATFORMS
Ensure the safety, security and efficiency of your drivers and fleet.
| | |
| --- | --- |
| | IVMS |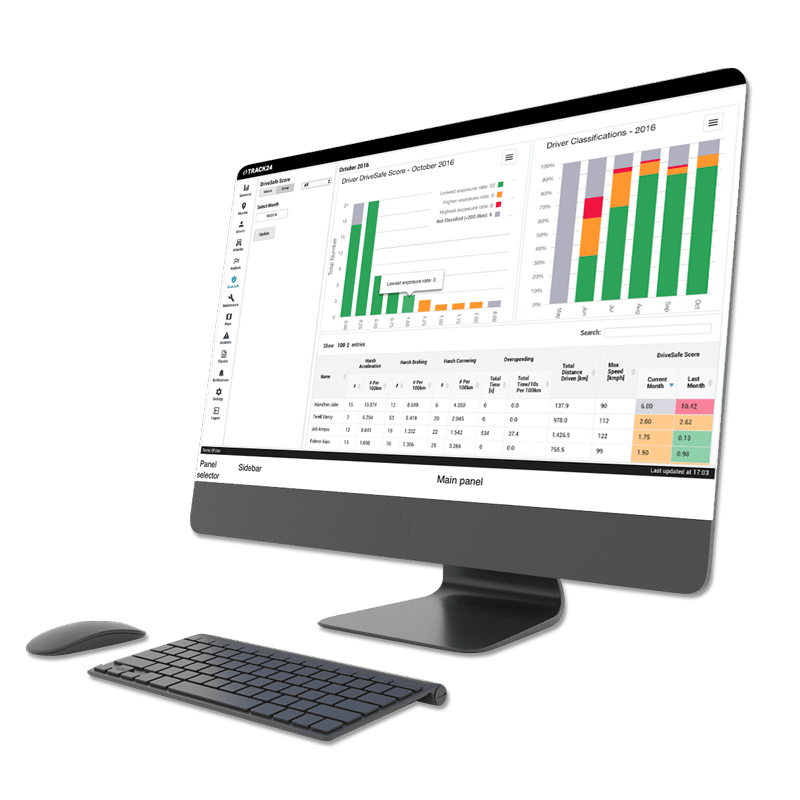 Quickly identify careless driving behaviours to improve your team's performance and monitor progress over time.
| | |
| --- | --- |
| | Benefits: Our IVMS platform helps you keep your vehicles and drivers safe wherever they may be operating in the world. |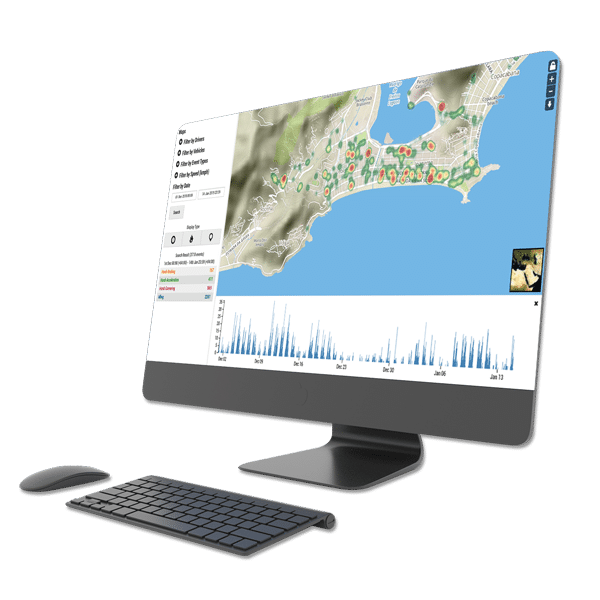 Monitor
Ensure the safety, security and efficiency of your fleet. Gather data from smartphones, vehicle sensors and custom telematics devices and feed it through our IVMS web platform. You'll know how your fleet is being used, if vehicles are undergoing appropriate inspections and whether your drivers are safe on the roads.
Analyse
Aggregate your data automatically and visualise it on maps, in charts and reports. Easily monitor and compare the performance of drivers, the usage of your vehicles, and be alerted to required maintenance.
Improve
Use insights from the IVMS platform to effectively utilise your resources and extend the lifespan of your fleet. Create targeted campaigns to improve driver safety and behaviour. Conduct audits to improve vehicle reliability by scheduling preventative maintenance.
| | |
| --- | --- |
| | Features: Improving driver behaviour and extending the lifespan of fleets globally. |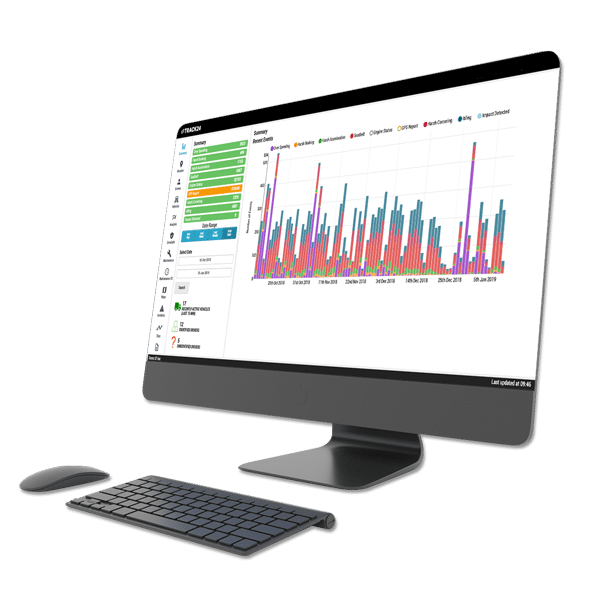 Accountability
Your vehicles are a shared resource. Know where, when and how they are being used, and which drivers are operating them. Data can be gathered from our CheckSafe Smartphone app, vehicle sensors and telematics devices and fed through to your IVMS web platform.
Use CheckSafe as an in-app audit. Easily upload and view pictures and information about your vehicles and send out email alerts accordingly.
DriveSafe
Every vehicle and driver will receive their own DriveSafe score allowing you to monitor improvements in safety and driver behaviour over time.
Utilisation reports
Each day IVMS estimates the usage of your fleet. This includes distance driven, total time in motion and other useful metrics for each driver and vehicle.
Preventative maintenance
Predict when your vehicles require maintenance to be scheduled based on time since last service, distance driven and driver performance.
Localise
A driving speed that is safe on a highway may be dangerous in areas such as residential roads or inner-city locations. Our linked GRID platform can help you understand and manage road type and location-dependent speed limits via use of custom geofences.
Configure
Our IVMS devices are highly configurable and customizable to help you address the safety and security concerns your fleet faces, particular to the nature of operations and geography.
Our IVMS solution is integrated, installed, supported and maintained.
Our devices can be installed by our technicians or through local partnerships in your country of operation.
Our Support Team, Account Managers and Analysts are always on hand to make sure you get the most out of using our intuitive and innovative system.