In a year when electoral practices have gained almost as many headlines as the global COVID crisis, we wanted to share some insights into the challenging work of the delegations that ensure integrity in voting processes globally.
In order to verify that every election is free and fair, an impartial monitoring movement has mobilised over the last three decades. The task of the movement is to establish public confidence in the electoral processes, while helping to deter fraud and intimidation. 
Led by independent parties from international organisations, foreign country representatives or non-governmental organisations (NGOs), a delegation from these organisations are sent into almost every country, for every election worldwide. 
As one would expect, this type of work is not without its risks and difficulties. Observers can often be unwelcome visitors for corrupt political groups. Missions can also involve travelling to some of the world's most remote regions with poor communication network infrastructures. And as seen in recent elections (Burundi, Guinea, Togo, Venezuela, Belarus), governments have the capacity to shut down internet connectivity, social media and cellular services nationwide. 
The observers, therefore, require a solution that keeps their people safe and accounted for at all times and wherever they may be. 
We have supported most of the world's respected and trusted election monitoring and observing organisations for over 15 years.
Through our software and hardware systems, the election monitoring teams have 24/7 visibility over their dispersed delegation workforce. The teams on the ground have the ability to alert the security team if they are in trouble and can initiate two way communication for immediate guidance or evacuation.
When the teams lose cellular connectivity, our customers rely on our satellite devices to send critical location reports and messages to their monitoring teams. 
Furthermore, our Smart24 smartphone application utilises SMS fallback for check-ins, emergency alerts and messages when 3G, 4G and 5G networks are unavailable. All of our satellite and smartphone messages employ encryption, which ensures your teams can be confident that personnel locations are only seen by the intended recipients.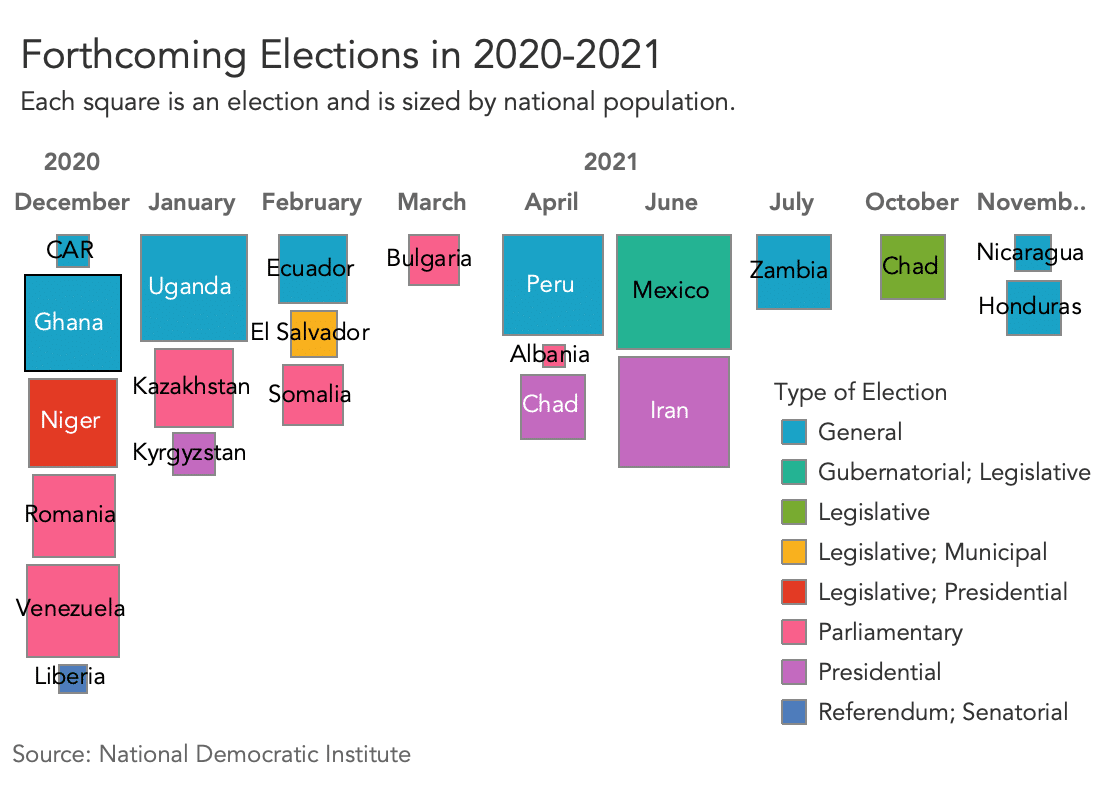 Over the past few months, Africa has seen many elections and there are three more alone in December to come: Ghana on the 7th, and Central Africa Republic and Niger on the 27th. With ongoing COVID19 management, this year presents additional complexity for the election monitoring delegates. Nevertheless, the need for observer missions remains critical. 
Track24 will be here to support those vital missions. We provide our tracking and communication solutions at a reduced cost for organisations involved in assisting the election monitoring effort worldwide. If you are interested in demoing our system, please get in touch at info@track24.com.