In this article we give an overview of 'SMS Fallback' – a new feature on our personal safety app, Smart24 – and explain how it helps you to stay connected when mobile data connections are weak or unavailable.
Highly available mobile networks needed by your apps can easily be taken for granted. That is, until you've travelled to a country with weaker communications networks or where internet outages are commonplace.
We took some data from OpenSignal, who have measured broadband (3G/4G) mobile network conditions, to provide you with some perspective. Importantly, they provide a measure of not just the internet speed, but the overall internet availability.
We then combined this data with a 2016 survey conducted by the Center for Technology at Brookings who surveyed the number and causes of internet shutdowns during the period July 2015 to June 2016.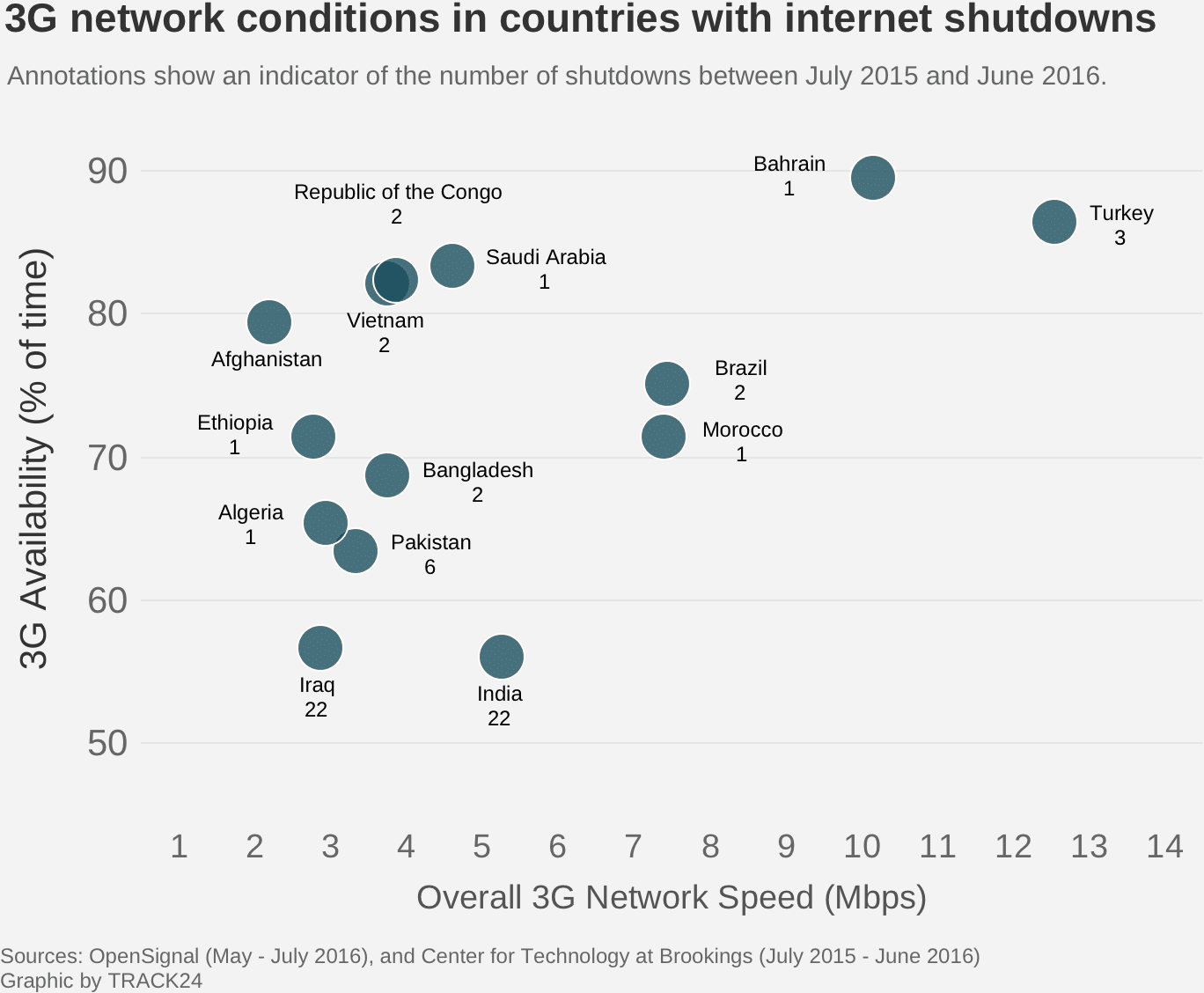 In Step 1, Smart24 detects when the mobile network is weak, and will automatically suggest sending your message via an encrypted SMS. Once you've confirmed, the SMS will be routed to our Grid monitoring platform where it is decrypted and processed.
In Step 2 the recipient will see that the message was sent via SMS, instead of via the internet, to give them some further context about network conditions.
In Step 3, an automated SMS acknowledgement will be delivered to the sender to give them the reassurance that their message was received and processed.
We are thrilled with the experience we have had building this out with our new SMS provider Twilio. Not only have we found improved delivery rates and speeds across their network, but their infrastructure has made it easy to handle programmable and encrypted SMS, as well as a phone number verification of the sender. Programmable SMS means that Smart24 features like Check In and Emergency can also be seamlessly used over SMS too.
If you'd like to know more about SMS Fallback and Smart24, please get in touch with our sales team for further details.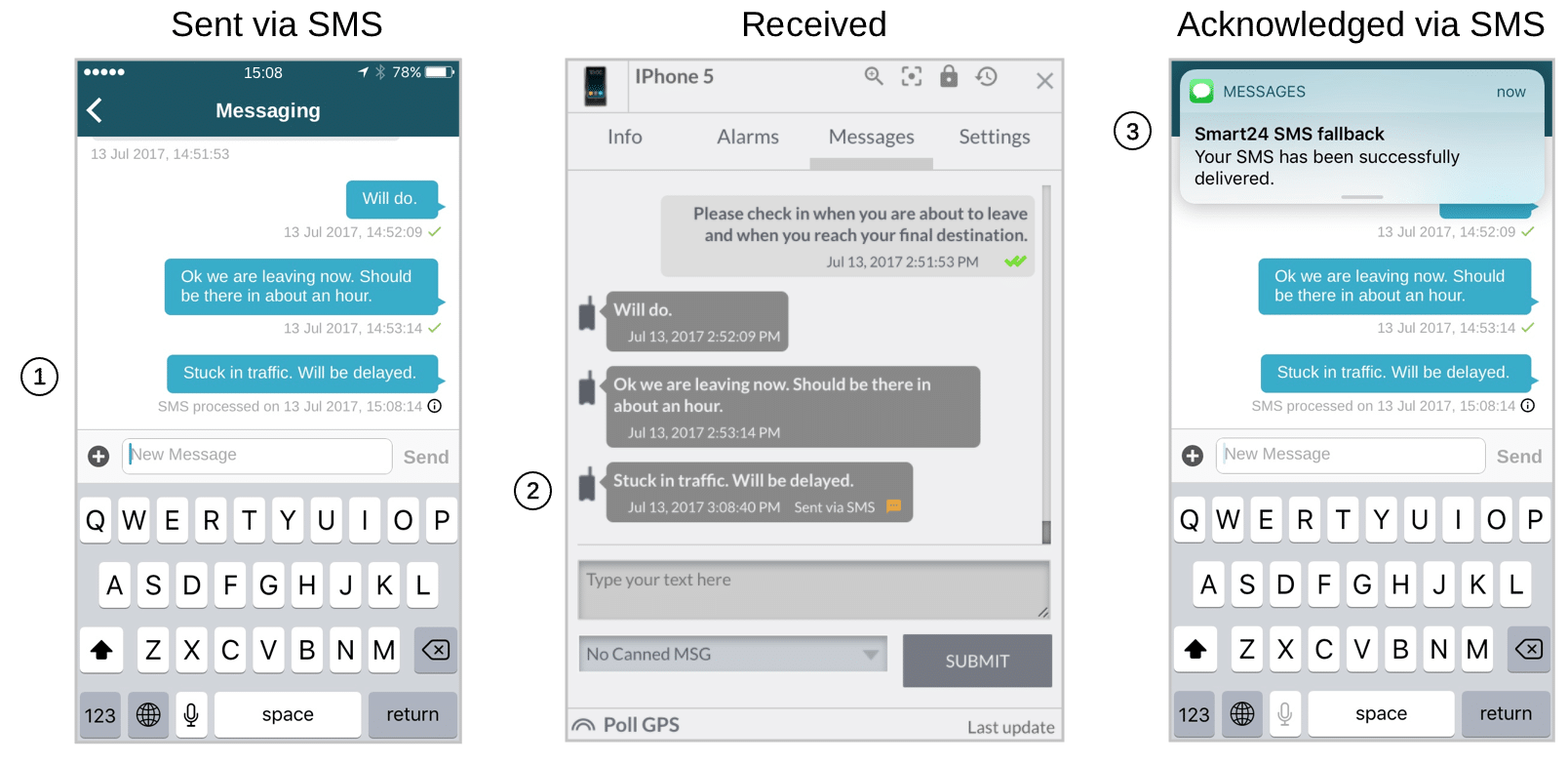 This graphic gives a sense of the territories with the weakest mobile networks and in which internet shutdowns are going on. Examples of temporary outages range from restrictions on social networks like Facebook, WhatsApp and Twitter, to countrywide mobile network closures during exam seasons.
While a sat phone with two-way messaging presents a way to maintain a connection with your team under these circumstances, we think that SMS over the old '2G' networks have a role to play.
That's why we built out 'SMS fallback', demonstrated below.